Construction Companies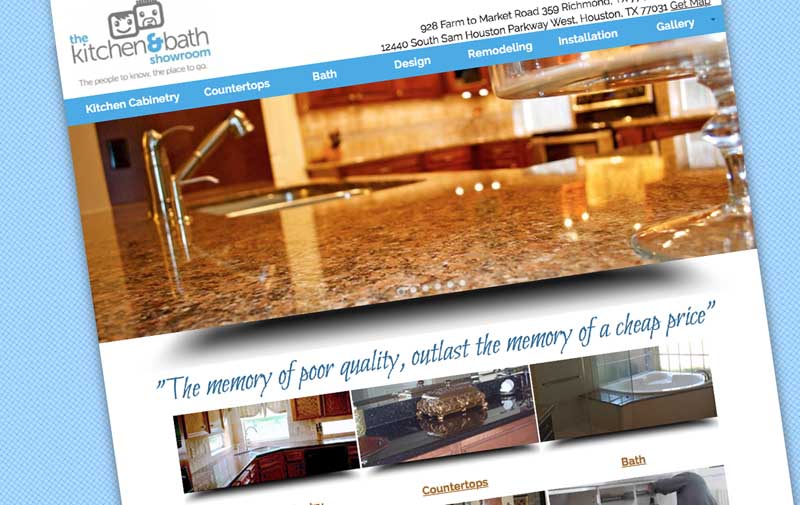 ---
The Kitchen & Bath Showroom
---
The Kitchen and Bath Showroom had a website built in Wordpress. This website was slow, they couldn't make updates to their website and decided to hire I Love Doing Websites to redesign their website from the ground up. We custom designed this website showcasing their newest kitchen and bathroom designs and process.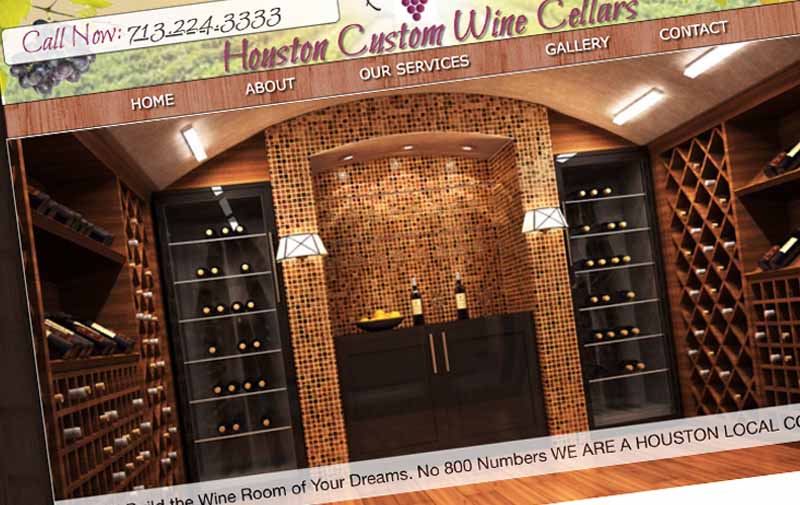 ---
AABC Houston Custom Wine Cellars
---
AABC is an old client of I Love Doing Websites. This is the fourth website we designed for this company. They needed an online precense for their wine cellar construction part of business. We provided the custom design and the search engine optimization. They are in the second page on google searches. Before our SEO they were in page 25 down the search on custom wine cellar builders. We are happy to have them as clients and friends.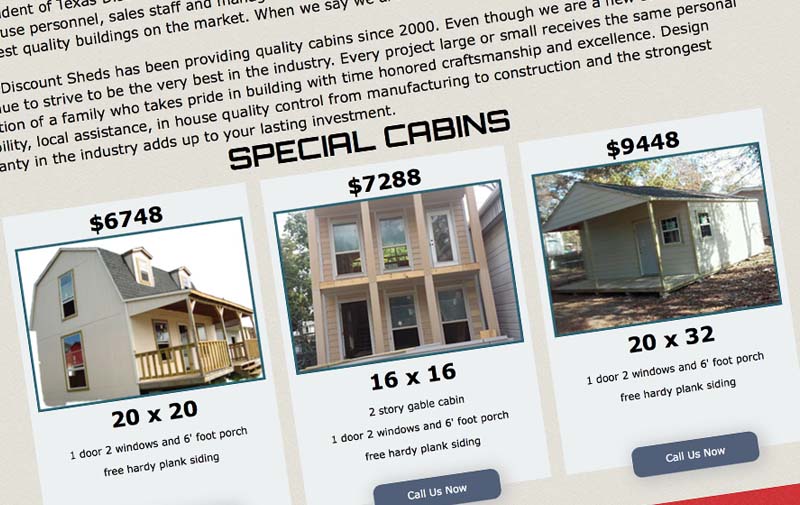 ---
Texas Discount Sheds
---
This is a website built in two weeks. The owner needed urgently a website for display of their cabins. We provided a custom design for their company using custom HTML5, CSS and Jquery.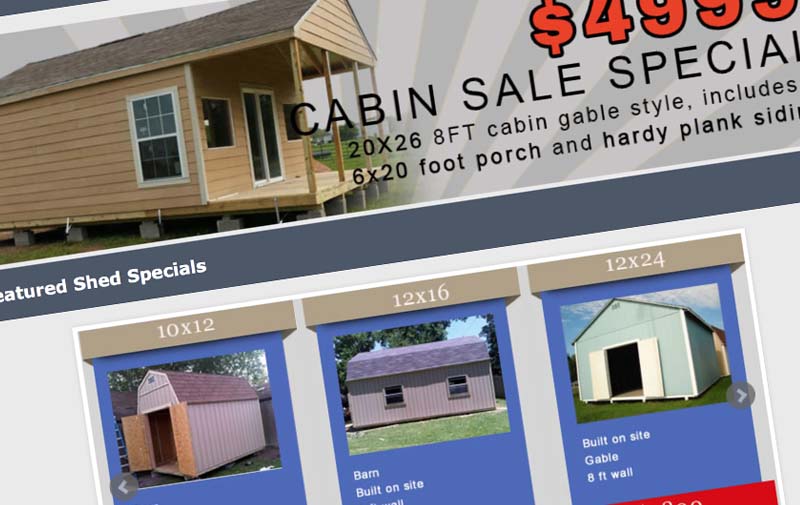 ---
Sheds for All Texas
---
This is the third version of the same website. I Love Doing Websites redesigned this website three times. This company is a client of ours for the last 10 years. Technology changes, trend on webdesign changes and they wanted to be on top of the changes. For this reason, we provided custom webdesign, search engine optimization, and Google marketing advice.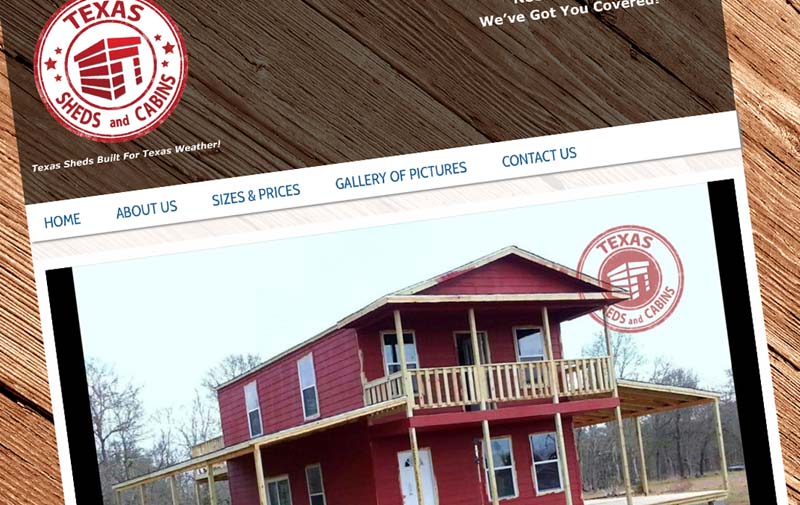 ---
Texas Sheds and Cabins
---
This is a website we had to build in five days due to the increase of their sales. This company was provided with custom design in HTML5, with CSS3 and Jquery.